Garden of Microclimates
For the International Ponte de Lima Garden Festival, Annechien Meier and Joost Suasso de Lima de Prado have examined the cultural landscape values and climatic problems that exist in rural Portugal. Because Joost and I own a piece of land and house (was burned in October 2017) in the Serra do Açor (Vila Cova do Alva), we know how extreme water, wind and heat related problems affect the area of Portugal nowadays.
The festival offered an ideal opportunity for visitors to put the climate issue of Portugal on the agenda. This is a site with 12 locations for which artists / landscape designers have been invited. These artists / designers and universities come from all over the world.
The art project is an installation with microclimates, connected mini ecosystems where visitors can take a field trip, view endemic planting and gain inspiration for changing the climate in their own environment. For policy makers an example of how solutions can be sought for the climate-changing landscape.
When visitors walk through the installation, they can distinguish the following microclimates; pond microclimate with floating island, marsh climate, desert climate, mountain climate, field climate and finally enjoy a shaded foot bath. By signaling the above information panel with color codes they can distinguish the different climates. The structure of the footpath also changes when a new climate is entered.
Thanks to Arlette Janine Graven for the photos;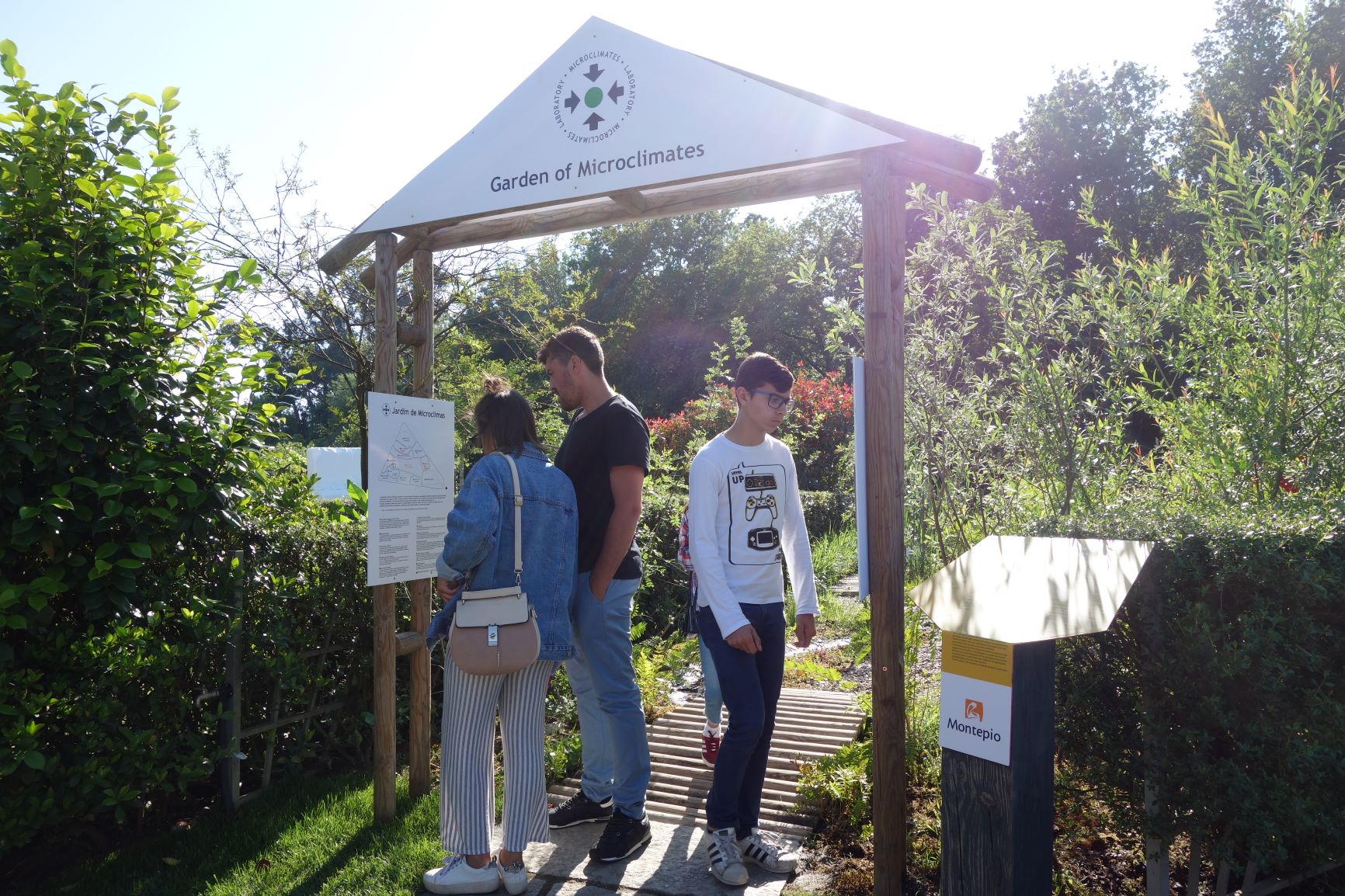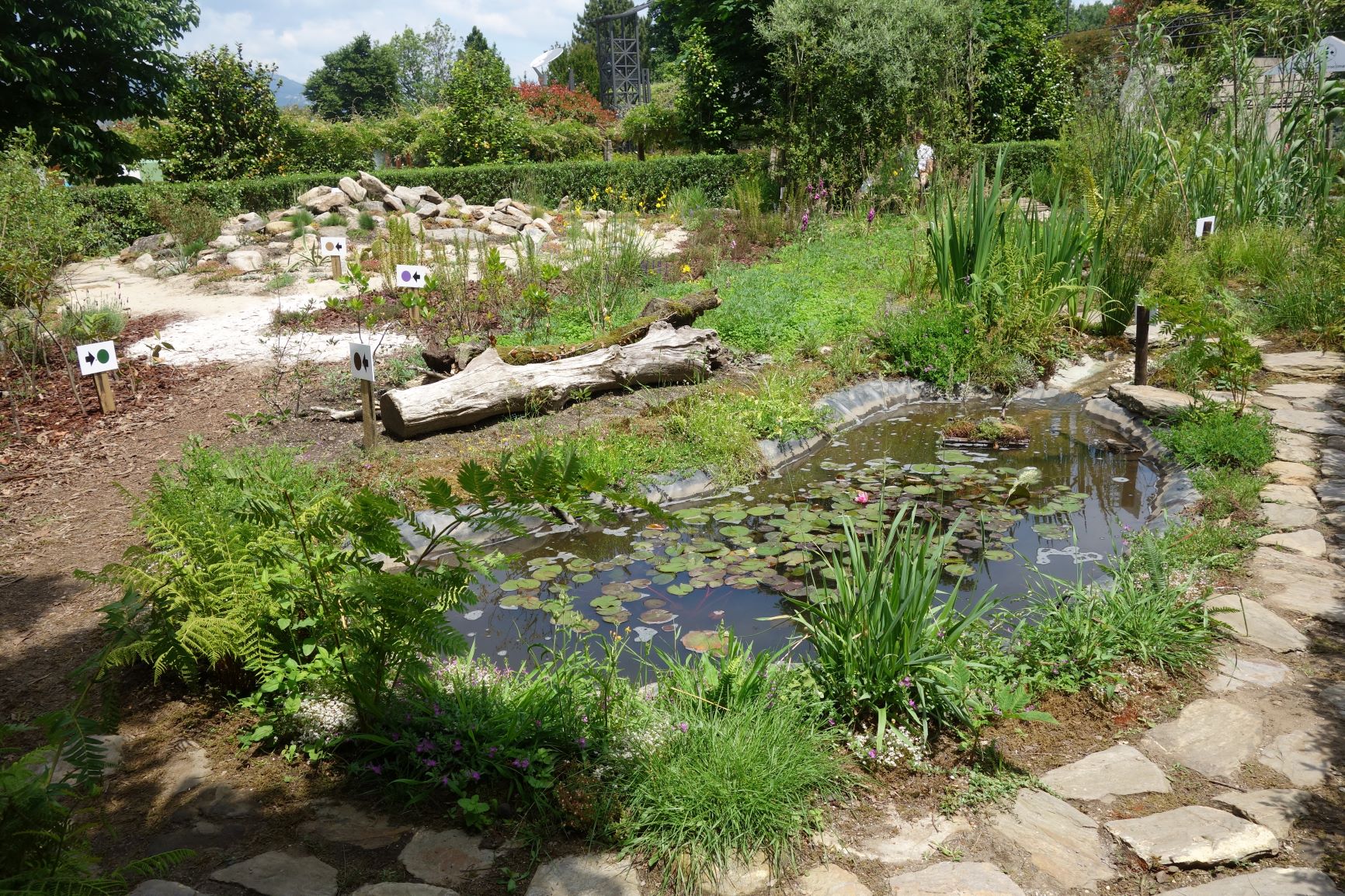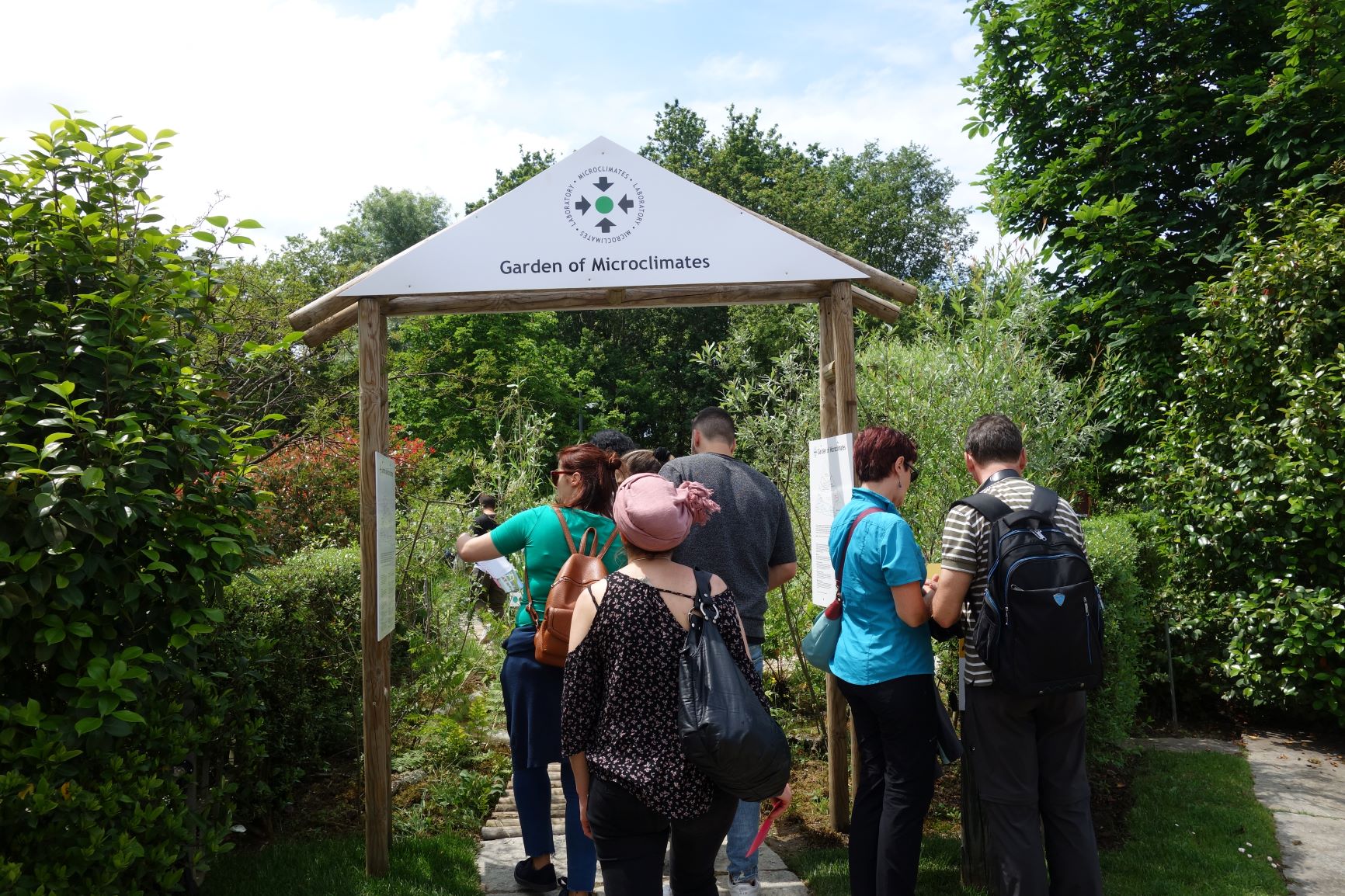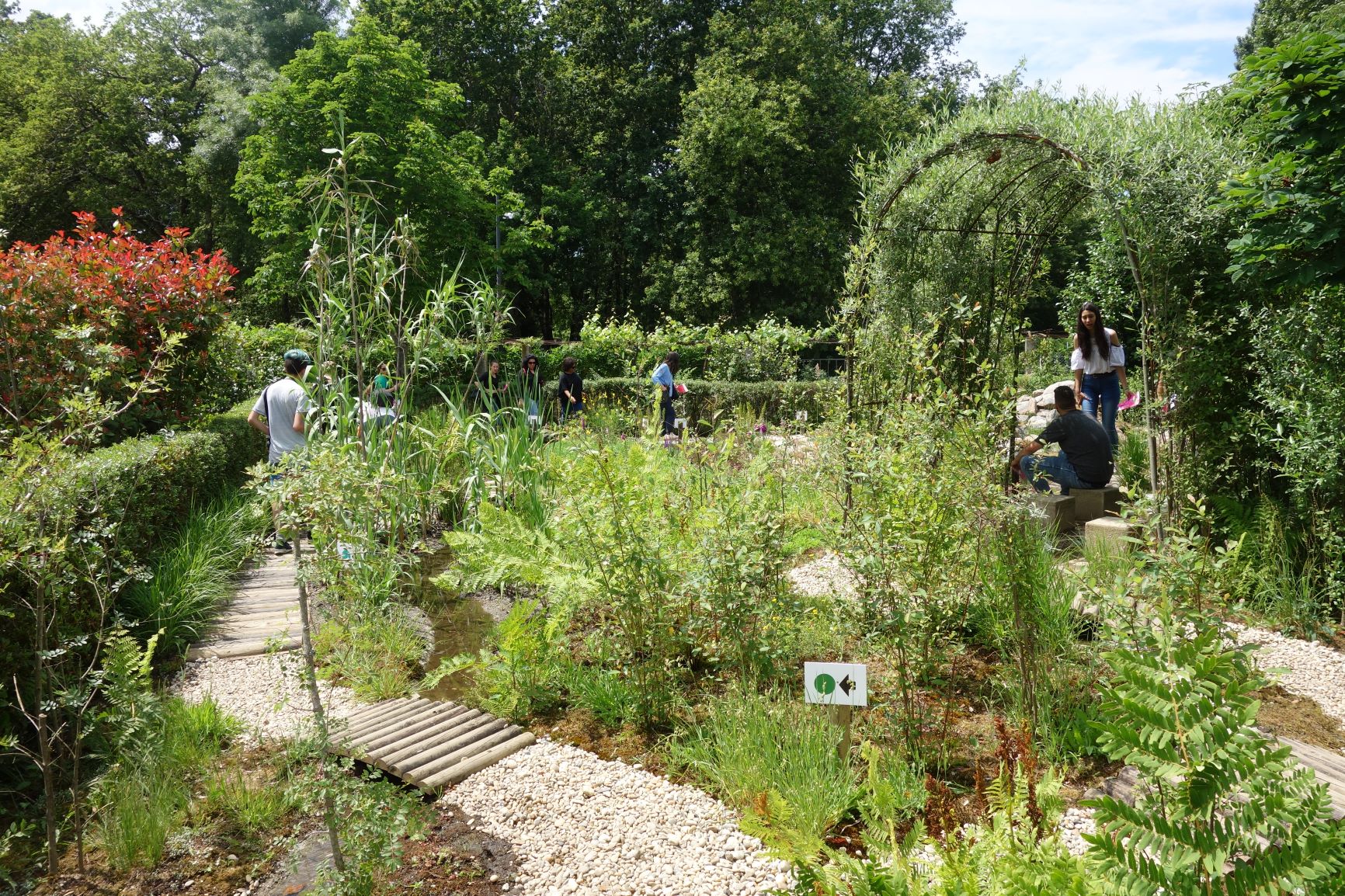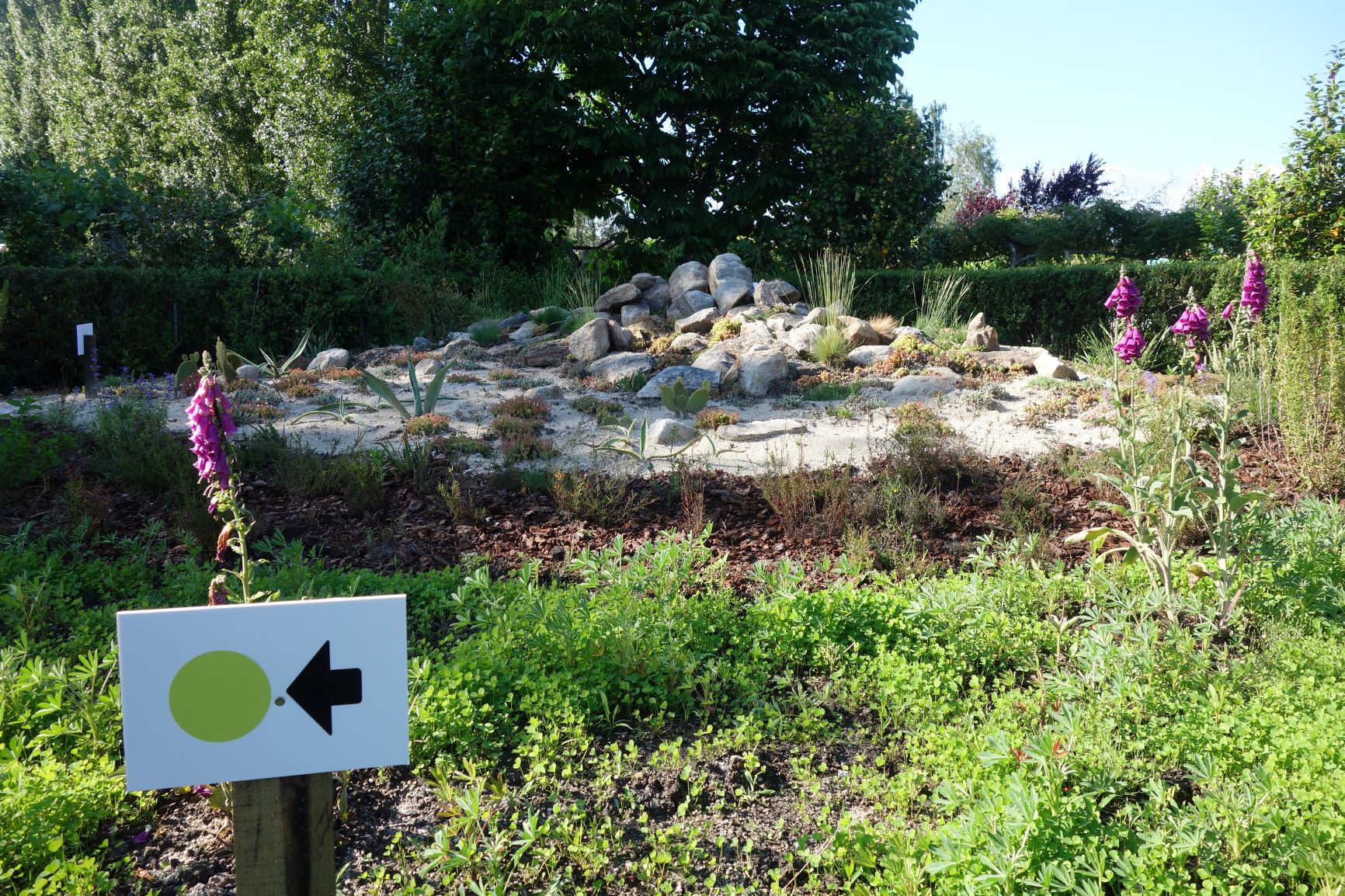 On Saturday, May 19, 2018 (in pouring rain) the Festival International de Jardins was opened by the mayor of Ponte de Lima and state secretary of Portugal, both took extensive time to visit The Garden of Microclimates.