Garden of Microclimates
Voor het festival Jardin Ponte de Lima hebben Annechien Meier en Joost Suasso de Lima de Prado de culturele, landschappelijke waarden en klimatologische problemen die op het platteland in Portugal bestaan onderzocht. Omdat Joost en ik zelf een stukje grond bezitten en huisje hadden (is verbrand in oktober 2017) in de Serra do Açor (Vila Cova do Alva), weten we hoe extreme water-, wind- en hitte gerelateerde problemen het gebied van Portugal vandaag de dag kunnen treffen.

Het festival bood een ideale gelegenheid bij de bezoekers de klimaatproblematiek van Portugal te agenderen. Het betreft een terrein met 12 locaties waarvoor kunstenaars/landschapsontwerpers zijn uitgenodigd. Deze kunstenaars/ontwerpers en universiteiten komen de hele wereld.
Het kunstproject is een installatie met microklimaten, aaneengeschakelde mini ecosystemen waar de bezoekers een fieldtrip in kunnen maken, oorspronkelijke beplanting kunnen bekijken en inspiratie kunnen opdoen voor het veranderen van het klimaat in hun eigen omgeving. Voor beleidsmakers een voorbeeld hoe oplossingen gezocht kunnen worden voor het door het klimaat veranderende landschap.
Wanneer bezoekers door de installatie lopen, kunnen ze de volgende microklimaten onderscheiden; vijver microklimaat met drijftil, moerasklimaat, woestijnklimaat, bergklimaat, veldklimaat en tot slot genieten van een schaduwrijk voetenbad. Middels signalering bovenstaand informatiepaneel met kleurcodes kunnen ze de verschillende klimaten onderscheiden. Ook de structuur van het voetpad verandert wanneer een nieuw klimaat betreden wordt.
Met dank aan Arlette Janine Graven voor de foto's;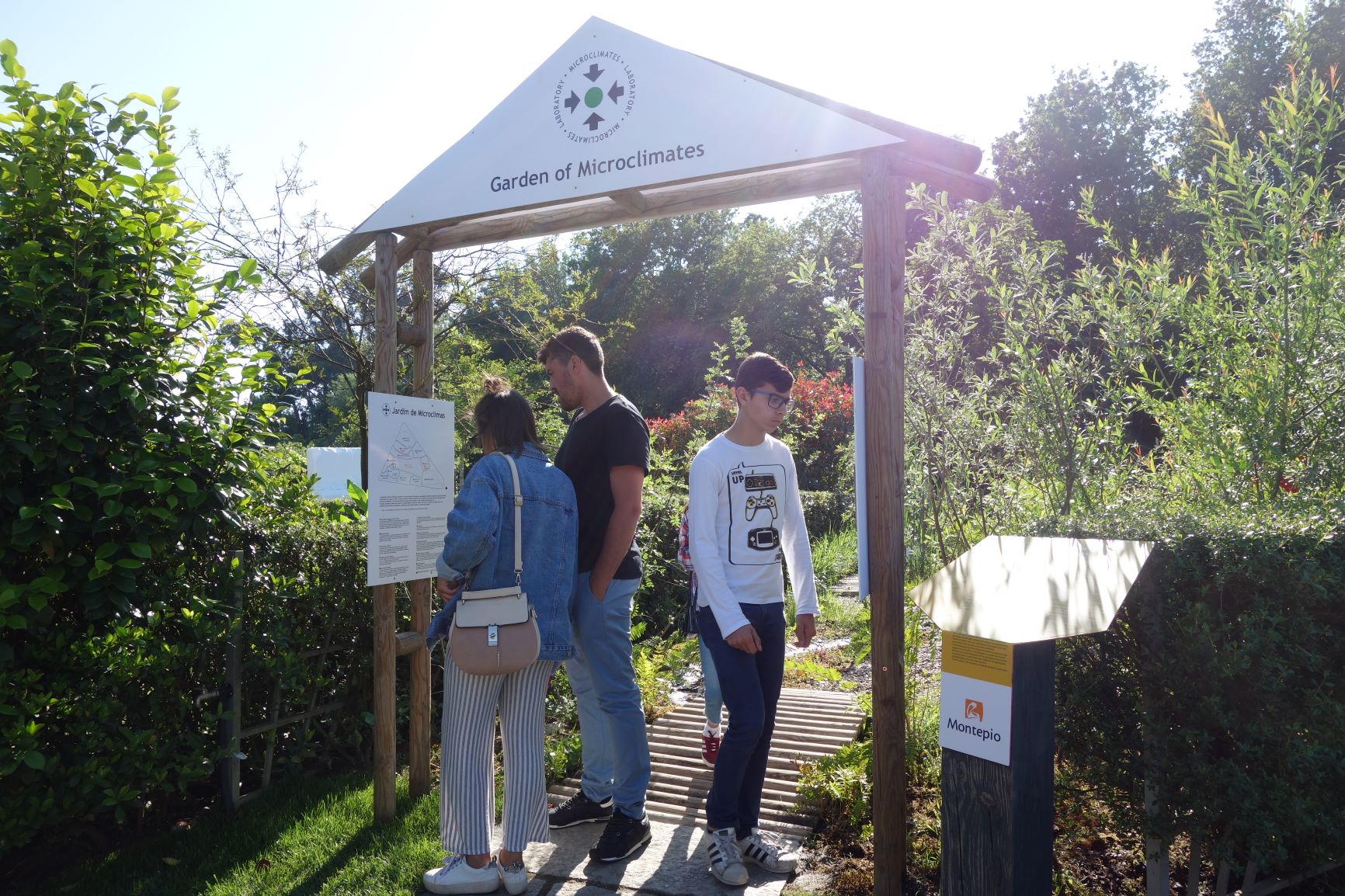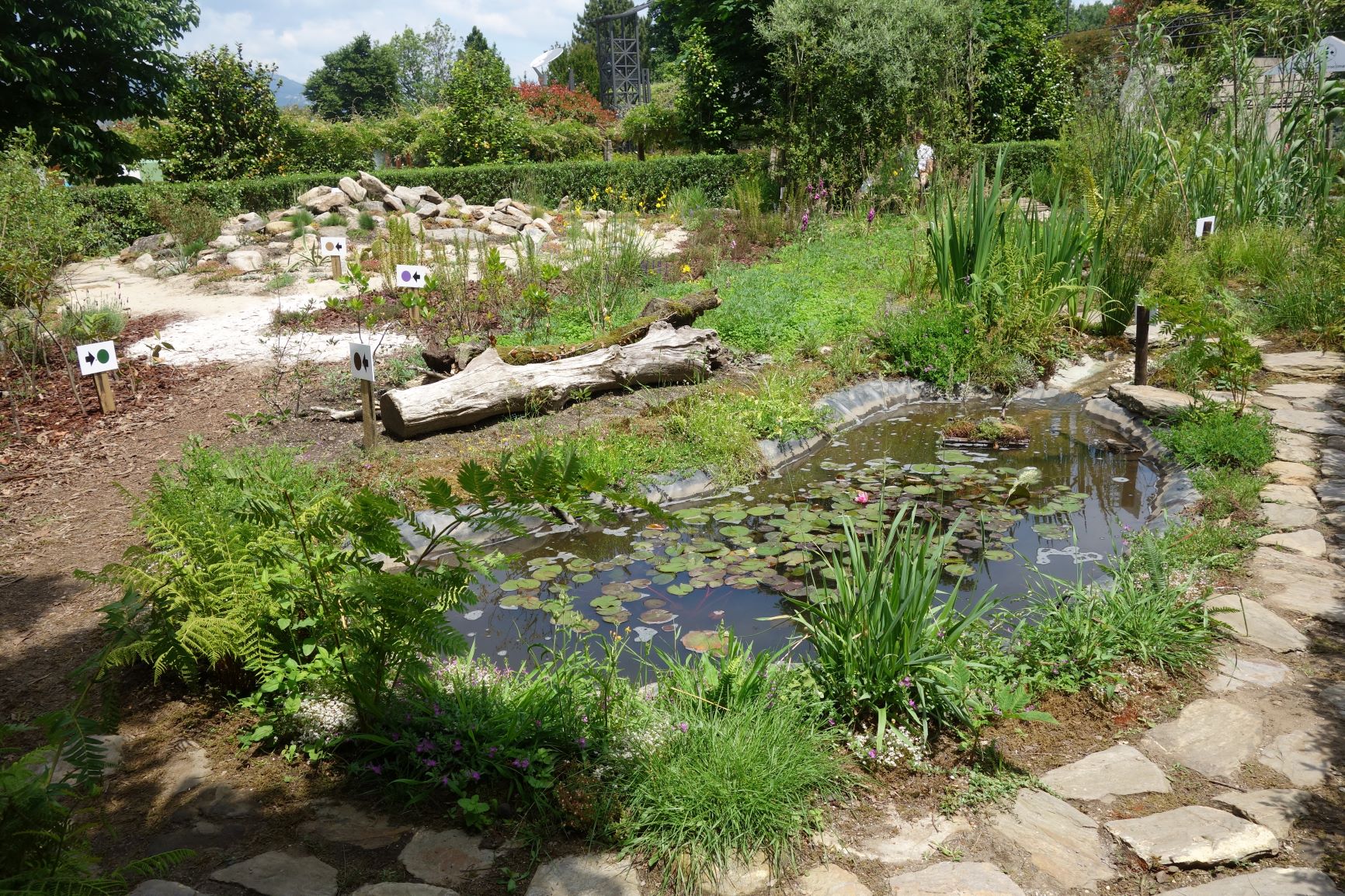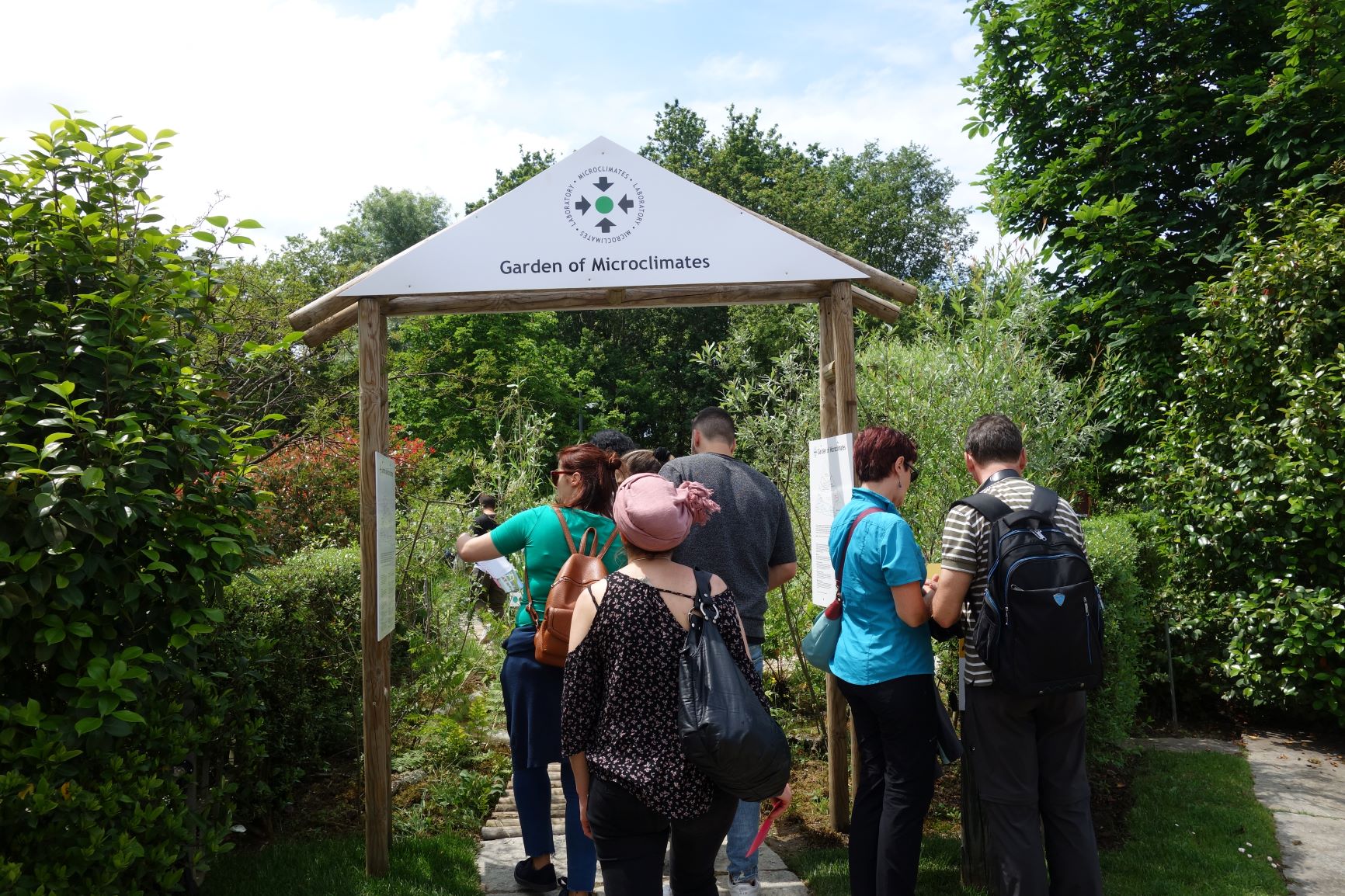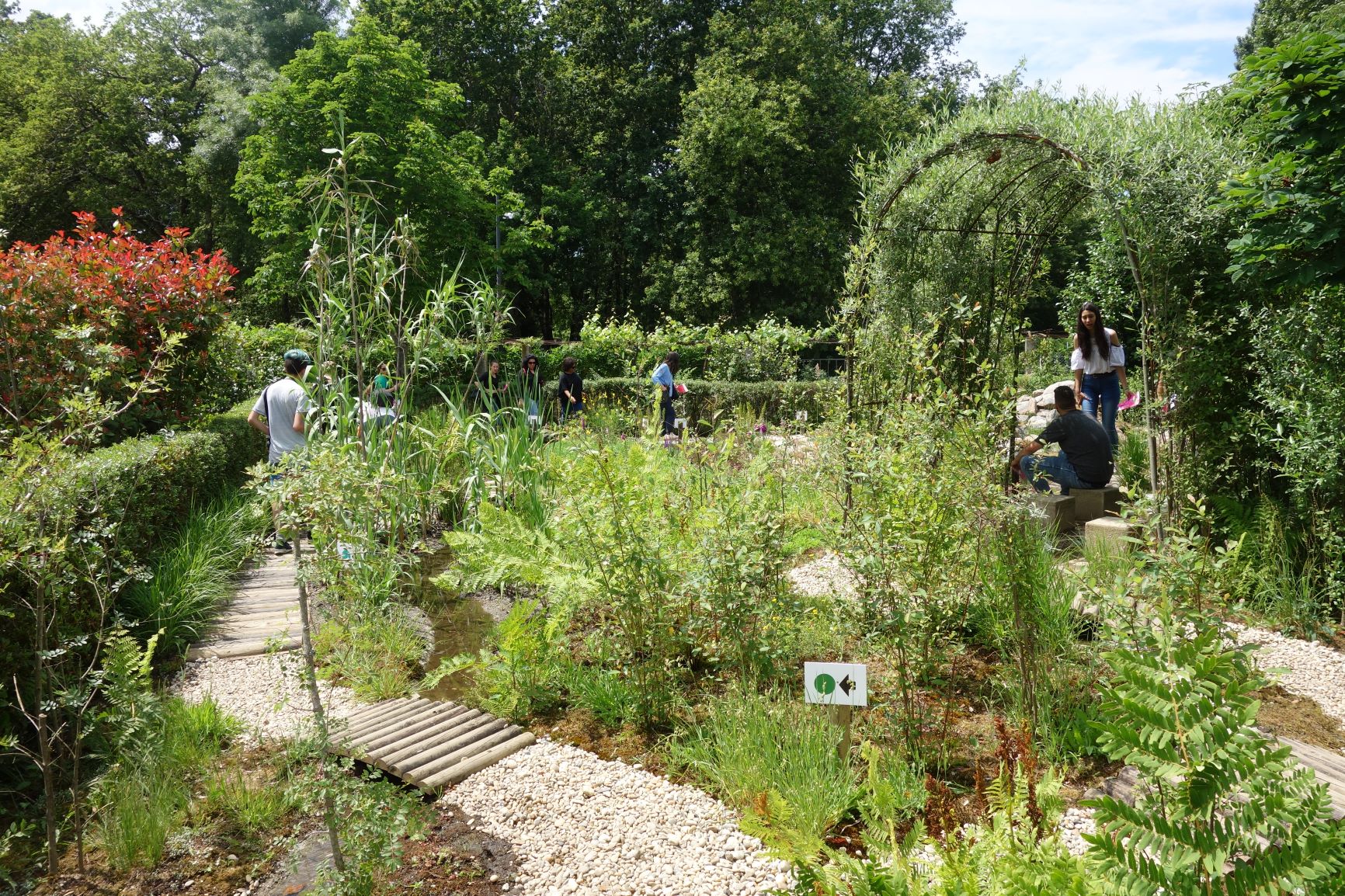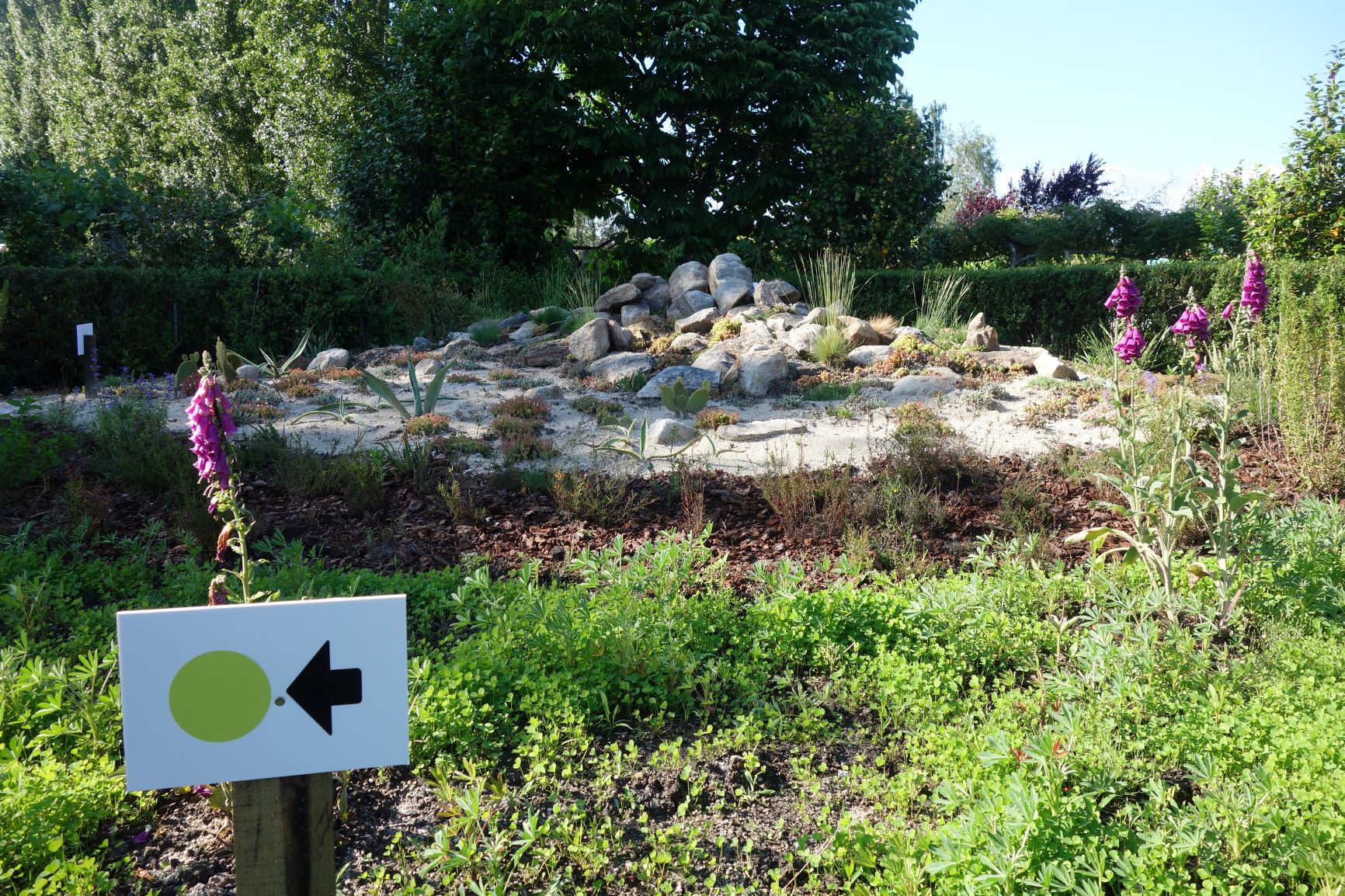 Zaterdag 19 mei werd (in stromende regen) het Festival International de Jardins geopend door de burgemeester van Ponte de Lima en staatssecretaris van Portugal, beiden namen uitgebreid de tijd om The Garden of Microclimates te bezoeken.