Urban microclimates - Art meets Science
In May 2016 LfM was invited by Wiebke Klemm (Landscape architect, Quartermaster GUPD and board LfM) to create an art installation at Impulse on the campus of Wageningen University. After a long research project in which we looked at how art and science could influence and reinforce eachother Wiebke Klemm, Bram de Vos (WUR ESG) and the Laboratory for Microclimates gave a presentation in which art and science were the central theme. The presentation was the start of an indoor photo exhibition at Impulse in which low-tech equipment of the Laboratory Microclimates was presented.
In cooperation with WUR students Iris and Anna we depaved a small area and created a "Climate Proof Rest Area". The Climate Proof Rest Area transformed into a picknick spot for visitors to picnic, to enjoy their lunch using fresh vegetables and herbs from the small garden. The climate tricycle Bert Heusinkveld, MAQ was demonstrated during the opening. The "Climate Proof Rest Area" was open to the public for a month.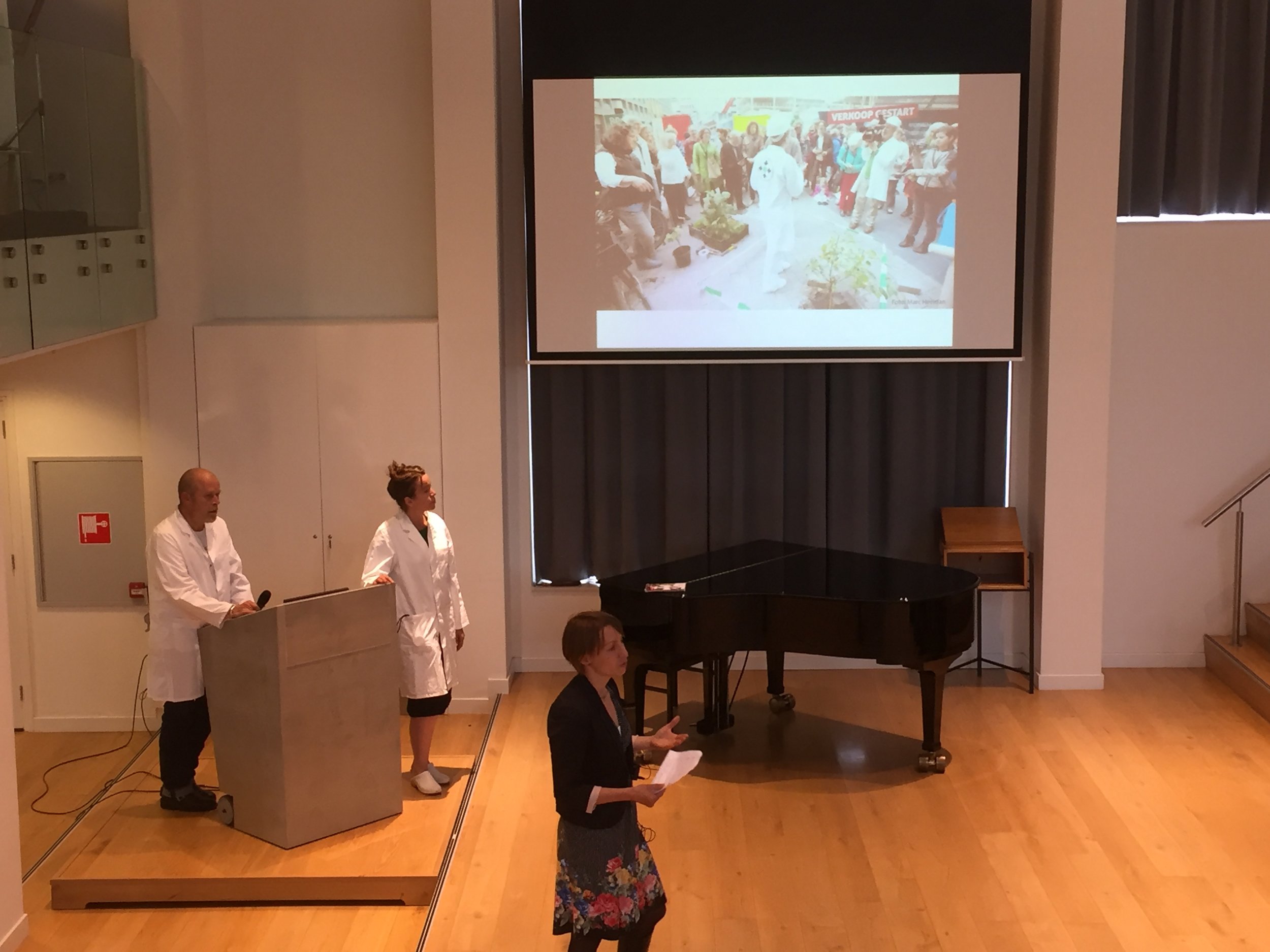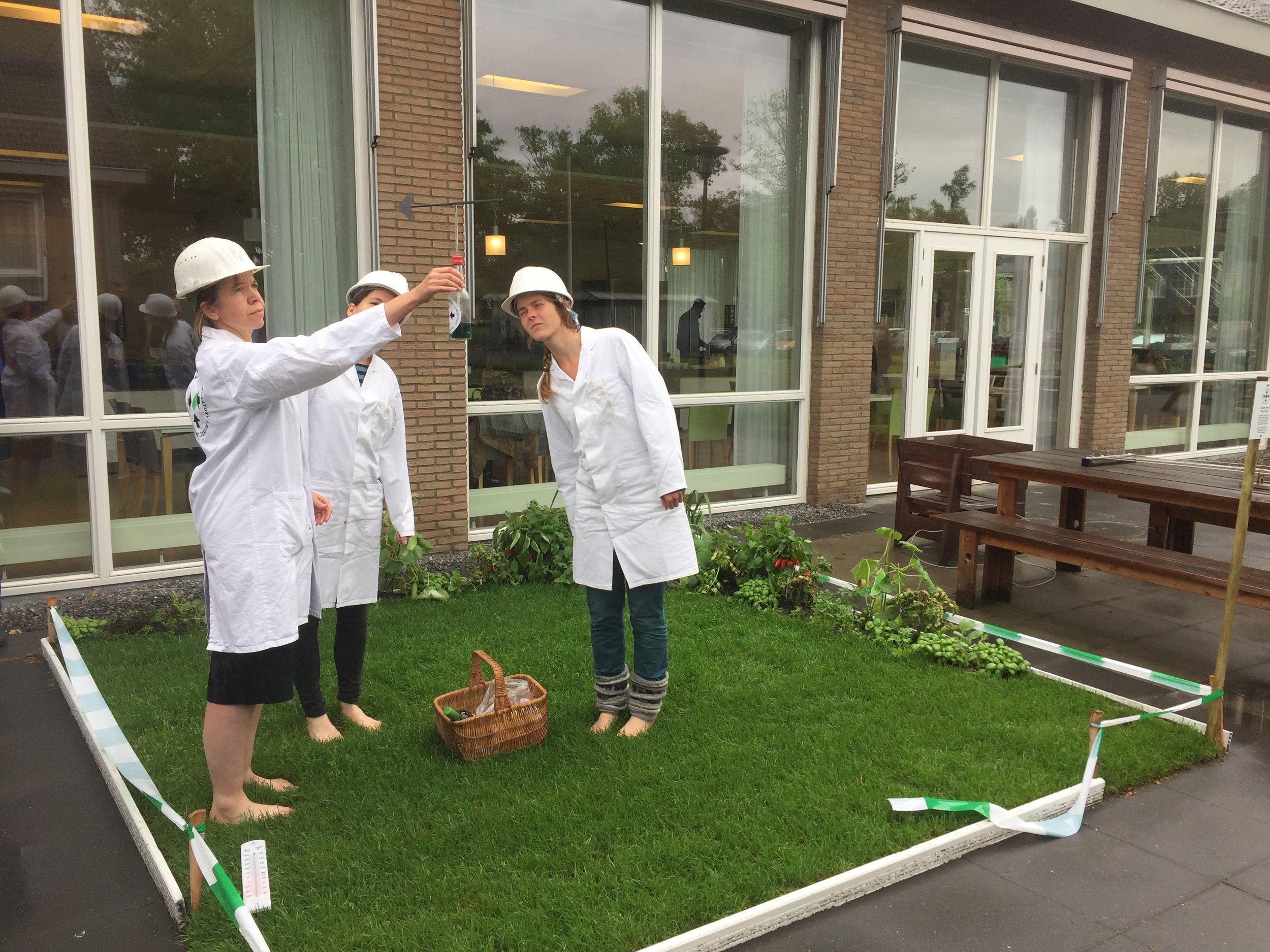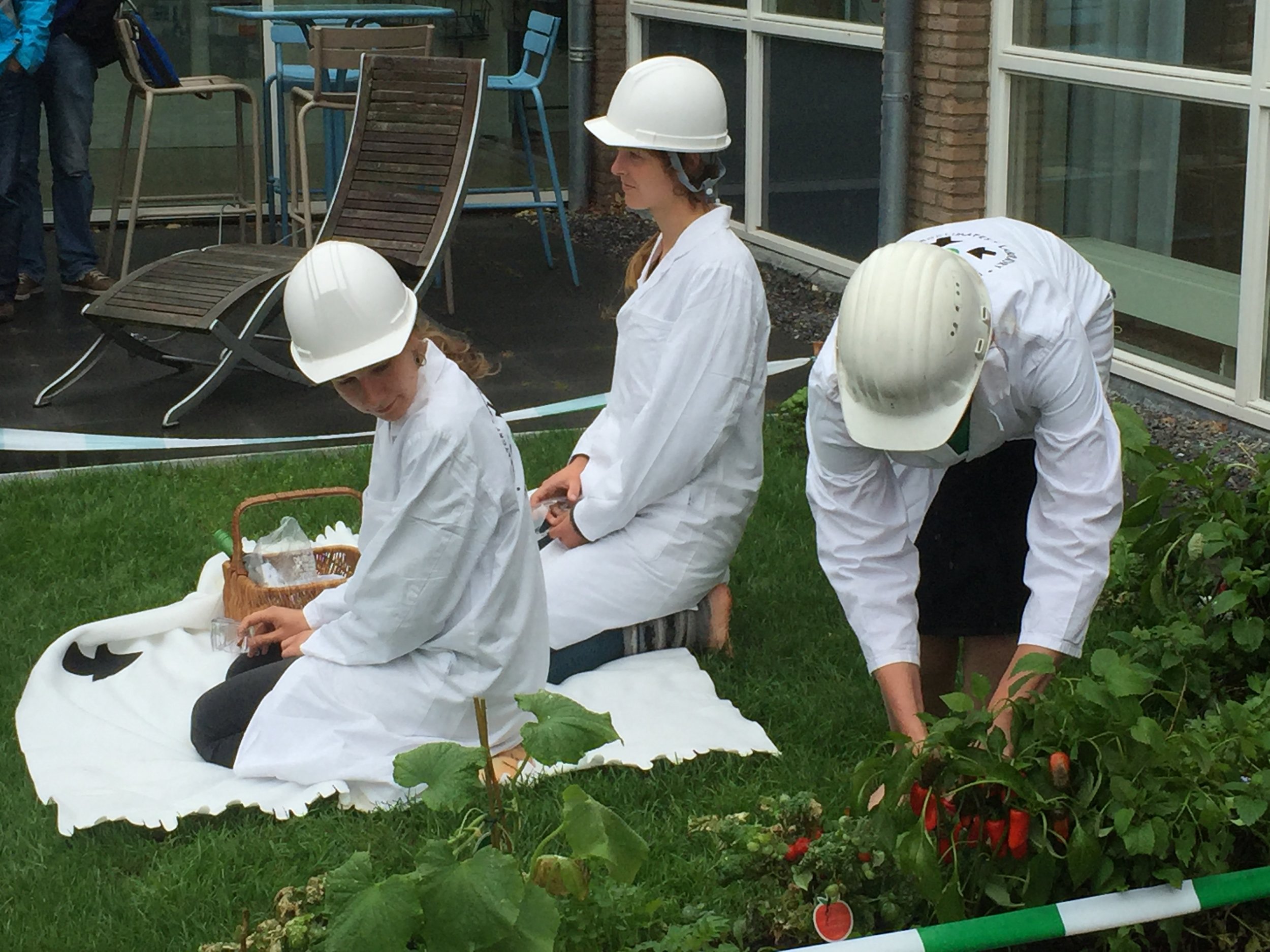 Construction and installation of the 'Aquatic Microclimate Experience' in Gongju, South-Korea;